12/04/2017

- Features
Bring back your glow with Hydrance OPTIMALE
It's that time of the year where the breeze gets cooler, the nights get longer and our skin gets duller.  It's not only the weather that plays a part in this. Dehydration is a common cause of lacklustre skin.

Dehydration occurs when the water naturally contained in the skin evaporates in an excessive manner. It occurs in ALL skin types. When your skin is dehydrated, it can feel rough, tight and your complexion will appear dull. Dead skin cell build-up causes flaking, skin is irritated and fine dehydration lines can appear.

The new Hydrance OPTIMALE Hydrating Skin Tone Perfector will help rehydrate, protect your skin and bring back that healthy glow.


15-img-tbtexture.png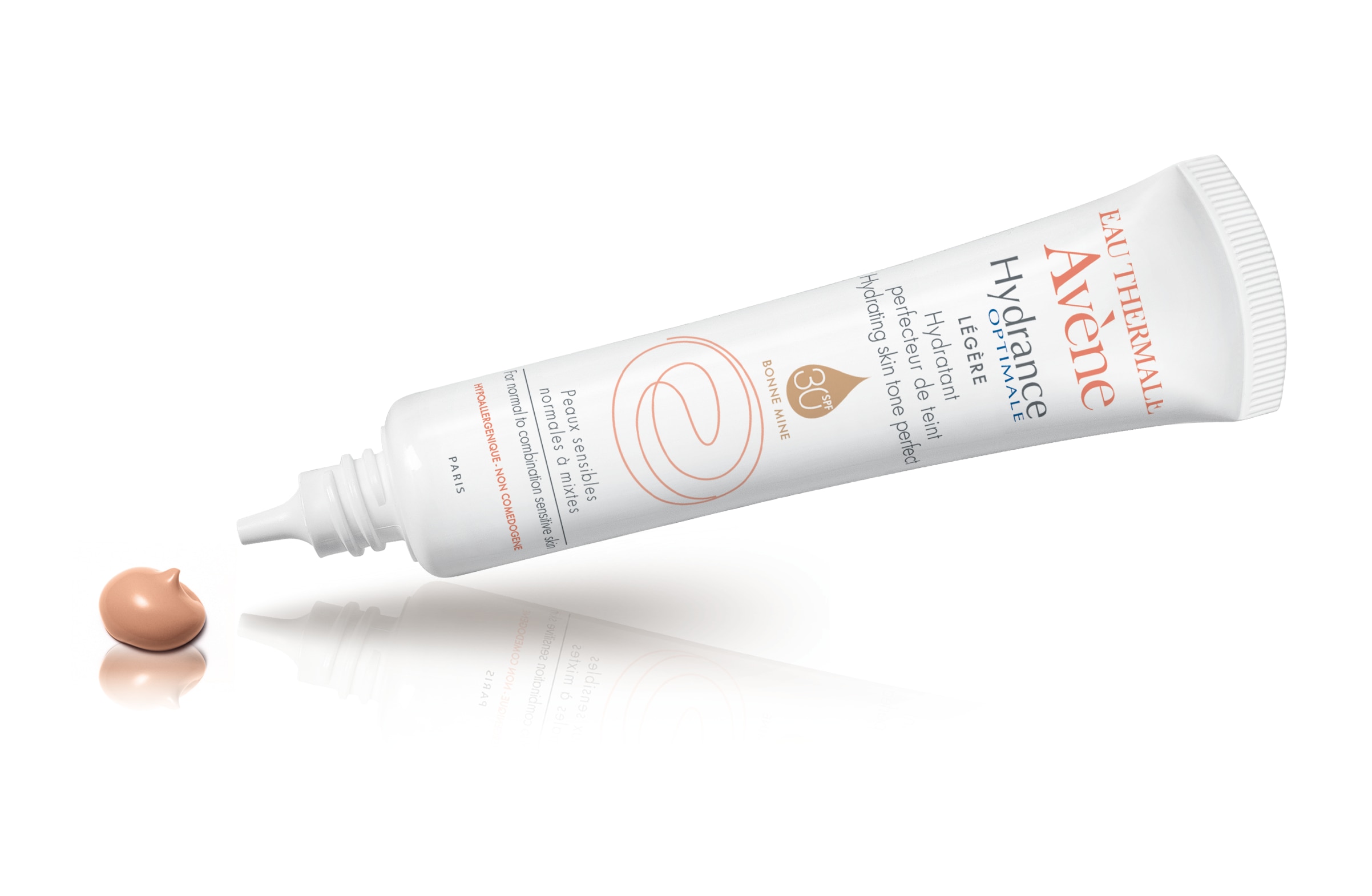 HYDRATES
The combination of 2 actives, Meibosérine and Lipomucine® ensures even diffusion of Avène Thermal Spring Water in the skin and prevents evaporation.  
PROTECTS
The SPF 30 photoprotection shields the skin from the harmful effects of UV exposure.  
ENHANCES
The combination of mineral pigments and illuminating pearlescent pigments instantly correct skin tone imperfections.  
AVAILABLE IN 2 TEXTURES
DIRECTIONS FOR USE
Warm the product between fingers before use to activate the mineral pigments and apply evenly on the face and neck.  For optimal hydration, use in conjunction with
Avène Thermal Spring Water
&
Hydrance OPTIMALE Hydrating Serum.
VIDEO: Routine for Hydrated, Glowing Skin
*FACIAL MOISTURISERS MARKET: IMS Health – IMS Pharmatrend international – Total of France, Germany, Italy, Spain, Belgium, Austria, Portugal, Switzerland – Facial moisturisers market (except oral facial moisturisers) in pharmacy – year 2015 – in volume and value.